15 Leading Influencer Marketing Platforms, Explained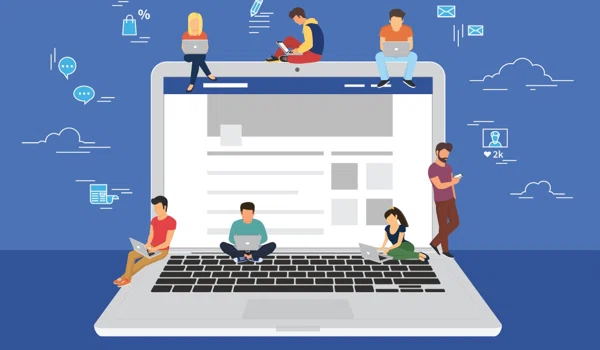 Michael Quoc posted this article
These days, people are Googling the term "influencer marketing" as astounding 19x more than they did three years ago.
Influencer marketing is the hot topic for marketers in 2017 - and for good reason. Consumers (in particular Millennials and Generation Z) are getting better at tuning out advertisements (at a somewhat alarming rate, if you're an advertiser).
At the same time, influencers are on the rise - and people listen to what they have to say. 40% of consumers say they have purchased an item after seeing an influencer use it on Twitter, Vine, YouTube, or Instagram, and teens' emotional attachment to YouTube stars is 7x greater than that for traditional celebrities like Seth Rogen or Jennifer Lawrence. No surprisingly, 73% of marketers say they are allocating part of their budget towards influencer marketing.
This bears out in conversations we have with the e-commerce brands in our network - virtually every brand we talk to is highly interested in influencer marketing. Most, however, know little about it or don't have time to devote to it, and those that have dabbled in it find it resource-intensive and difficult to gauge success.
The rise of the influencer marketing platforms
While marketing with influencers can be effective, it is also hard to do. Running a campaign with dozens or hundreds of influencers takes a lot of work, and traditional metrics like ROI and EMV (earned media value) are hard to come by. That's not to mention the challenge of dealing with the many diverging personalities, preferences, and business priorities involved with the numerous influencers a brand needs to work with in parallel.
To help brands through this, the cottage industry of influencer marketing platforms has been born and is now thriving. In fact, the number of startups in this space is exploding, with 36 mature and viable platforms competing in the marketplace based on our latest count.
The challenge for many brands now is in deciding which influencer marketing platform is right for their needs. To help clarify this dynamic and evolving space, we did a deep-dive and explored this new world of influencer marketing platforms and compiled our findings here in this report.
Broadly speaking, influencer marketing platforms fall into four categories:
single-platform marketplaces focus on single sites like youtube
These pure-play platforms focus on one social network (predominantly YouTube), connecting brands with influencers on that platform. They mostly serve as a marketplace and directory of top influencers that brands can use to find the right influencers, and these service usually act as an intermediary to aid communication and facilitate payments. These are great for smaller brands with a specific product or message to promote.
discovery tools help you find influencers
These platforms focus on providing very robust search, filtering, and matching capabilities so that brands can scour the entire universe of influencers across all platforms to identify the ones that are the best candidates to help them promote their message. Most of these companies focus on data analytics to machine learning to crunch through millions of profiles to enable powerful search capabilities. These work well for brands with existing resources to contact influencers and manage campaigns, and just need a powerful way to find the right influencers.
Software-as-a-Service (SaaS) tools focus on providing feature-rich software
These SaaS players are not marketplaces, in that they do not maintain relationships with influencers themselves, rather they provide software that enables brands to better manage their outreach themselves. These companies combine influencer discovery tools with relationship management features (CRM), aiding in the back-and-forth communication required in managing influencer campaigns, and some offer rich campaign analytics as well. SaaS platforms are great for larger brands who are already working with influencers, but who want software to accelerate and expand their current efforts.
Full-service influencer marketing platforms help with the entire process
Full-service influencer marketing platforms combine a SaaS platform with an influencer marketplace, so not only do they provide software to manage the entire influencer management process, they develop relationships with influencers and aid brands in connecting with them. These work well for brands who are serious about running large-scale influencer campaigns, but who lack the dedicated resources to do this.
The leading influencer marketing platforms
We analyzed 36 leading influencer marketing platforms, and we've done deep dives into 15 of them below, categorized into the four major segments.
Platform-specific influencer marketplaces
Famebit - Leading YouTube marketplace (now owned by Google!)
Octoly - Similar to Famebit, focuses on non-paid reviews only. Handles shipping of product samples for brands.
Shoutcart - Simple place to buy Instagram shout outs
Influencer discovery platforms
Klear - 500 million searchable social profiles, starting at $250/mo
NeoReach - 3 million searchable social profiles, much deeper data analytics, targeting large enterprise customers
HYPR - 10 million searchable social profiles, targeting small to medium businesses
Full service influencer marketing platforms
IZEA - 250,000 opt-in creators, lots of features to help brands with many types of influencer marketing campaigns
TapInfluence - 50,000 opt-in creators, one of the most established and full-featured influencer marketing platforms
Tomoson - 50,000 opt-in influencers, full service platform which caters to smaller clients
BackBacker - 20,000 opt-in influencers, full service influencer marketing platform with lots of live support to help brands manage their campaigns 
Linqia - 100,000 opt-in influencers, specializing in small to mid-size influencers
Influencer marketing SaaS platforms
Traackr - Huge searchable database of social profiles with deep data analytics, plus rich CRM features. Targets larger enterprise customers.
Revfluence - 500,000 searchable profiles, plus they make contact information available. Targets mid-size business.
And now, on to the reviews. Here are the top 15 most established influencer marketing platforms, reviewed and compared.
Platform-specific influencer marketplaces
Platform-specific influencer marketing tools focus primarily on one social network and try to provide an easy way to connect with influencers in that network. These typically target smaller brands looking to run a simple campaign to promote their product.
Famebit
Who's behind it?
Famebit is a marketplace connecting YouTube influencers with brands to create paid branded video content. Famebit was acquired by Google / YouTube in late 2016 - an indication of how fast the influencer marketing space is growing.
How it works
Famebit focuses on YouTube influencers and YouTube reviews. Brands create an account, then can list campaigns in the Famebit marketplace, which influencers can then apply for. Brands can then review applications and select which influencers to accept to run their campaign.
What types of influencers are on Famebit?
Famebit, being a YouTube influencer marketing platform, natually only has YouTube creators in its marketplace. Famebit has 65,000 creators globally, reaching 5 billion viewers. The service lists the largest YouTube influencers with subscribers over 1 million, down to smaller influencers.
Promotional methods
On Famebit, brands can run the following types of campaigns:
Review
Mention
Haul
Lookbook
Favorites
Tutorial
Game play
Comedic sketch
Unboxing
Social platforms supported
Famebit only really supports YouTube, the service only provides tracking and analytics for YouTube videos. Famebit does allow brands to choose additional social media channels including Twitter, Facebook, Instagram, and Tumblr, as supplemental promotional channels, but no tracking is provided for these.
Analytics
Famebit tracks views, minimum watched, engagement, and cost per view statistics for the YouTube videos created for brand campaigns.
Unique features
Famebit has strong search capabilities. Brands can drill down by specific audience criteria including demographics and geography. Since Famebit is owned by YouTube, one can presume that their audience data is based on direct data and thus will be more accurate.
Sample influencer content created
Dollar Shave Club: https://www.youtube.com/watch?v=mVnQ8v1WmXk&list=PLF9iAesY5PQ89HEbUrJNx7kOAV3Vxpghb
Tipsy Elves: https://www.youtube.com/watch?v=-82fhbsPUmQ&list=PLF9iAesY5PQ89HEbUrJNx7kOAV3Vxpghb&index=4
Pricing
Famebit charges a 20% fee for each influencer campaign. So the cost depends on the fee you pay each YouTube creator to run your campaign.
Popularity
The Famebit website reaches 800,000 monthly visitors, making it among the most highly visible influencer marketing websites.
Bottom line
If YouTube is the best promotional platform for your product or service, Famebit is probably your best marketing platform option. Famebit's service is streamlined, mature, and easy to use. And since YouTube itself owns Famebit, it is likely that the platform will have access to the broadest set of influencers, and will have the greatest engagement with the largest, most influential YouTube creators.
Octoly
Who's behind it?
Octoly, based in Paris, started as an influencer platform focused on beauty YouTubers in 2014. Since then, Octoly has expanded to new verticals and is available in the US. 
How it works
Octoly's influencer marketing model is super simple, they focus on smaller YouTube influencers and enable YouTube product reviews in exchange for free product (there is not paid review option available). The company claims to have processed 100,000 reviews, making it one of the most widely used YouTube marketing platforms for small creators.
What types of influencers are on Octoly?
Octoly is home to large numbers of small YouTube influencers who are willing to exchange honest product reviews for free products. Octoly has approximately 2,400 influencers on its platform.
To qualify for Octoly, creators must have 1,000 subscribers and an average of 100 views per day. On Instagram, influencers need 10,000 followers to qualify.
Promotional methods
Octoly supports video reviews, and does not allow brands to establish guidelines, such that the reviews are authentic. 
Social platforms supported
Octoly currently supports YouTube and Instagram influencers.
Analytics
Octoly provides basic analytics for videos created for brand campaigns, such as impressions and engagement stats.
Unique features
Octoly provides a unique service in which they will store a brand's physical products and ship them out to creators when new campaigns are started. In this way, they can ensure that influencers receive their free products quickly, and free brands of managing the complicated logistics of sending out free samples.
For creators, Octoly is one of the only influencer platforms to offer apps for iPhone and Android enabling you to browse the latest products to promote on your phone.
Pricing
Octoly is available to brands for a monthly subscription fee, which varies by company size and marketing needs. Octoly does not publish any pricing information on its website.
Popularity
Octoly.com is visited by 200,000 visitors per month, making it among the most popular influencer marketing platforms. Octoly is also widely used by creators, having processed over 100,000 video reviews through its platform.
Weaknesses
Since Octoly is a purely free marketplace, with no brand guidelines allowed, catering to micro-influencers, the platform is not a good fit for brands who are looking to run larger branded campaigns with controlled messaging. 
Bottom line
Octoly is a good alternative to Famebit in being a low-cost platform to partner with smaller YouTubers at scale. The non-paid nature of the reviews makes for a more authentic experience, and fewer risks to brands for listing their service in this marketplace.
Shoutcart
Who's behind it?
Shoutcart is based in Portland, OR, and bills themselves as the #1 marketplace to buy and sell Instagram shouts.
How it works
Shoutcart is a devilishly simple service — brands can simply browse influencers (they support Instagram and Twitter), add the ones you like to your cart, then checkout and pay each influencer's advertised fee (which is based on their followers and a proprietary engagement score provided by Shoutcart). Then you provide the exact copy you'd like in the post, along with an image, and then influencer will post the shout. 
What types of influencers are on Shoutcart?
Shoutcart primarily focuses on Instagram influencers, although they have Twitter influencers as well. They organize their influencers into the following categories:
Humour & memes
Fashion & style
Fitness & sports
Quotes & text
Luxury & motivation
Cars & bikes
Outdoor & travel
Food & nutrition
Pets & animals
Models & lifestyle
Personal & talent
Shoutcart lacks any brand name influencers — most of their top influencers are in the humour & memes category — and they appear to cater to a teen demographic.
Promotional methods
Shoutcart supports Instagram and Twitter posts. They support Instagram posts with bio links too. 
Social platforms supported
Shoutcart supports only Instagram and Twitter.
Analytics
Shoutcart does not provide any analytics.
Unique features
Ease of use is Shoutcart's strong suit. It is easy to browse influencers, and you can see their followers and pricing all in one place. Shoutcart provides an "enagement score" which is meant to showcase engagement in terms of likes, which is a nice feature, although it is hard to tell exactly how accurate it is.
Pricing
With Shoutcart, brands pay a fee listed alongside each influencer. The fee is based on followers and engagement metrics. Shoutcart does not disclose what percentage fee they take.
Popularity
Shoutcart's website reached 160,000 people per month, making them one of the most popular influencer marketing websites.
Weaknesses
Shoutcart is a bare bones service, they provide only the essential features to browse influencers and buy simple shouts. In this way, they leave it up to brands to determine which influencers will drive them real value. Shoutcart also leaves it up to brands to develop the post creative, which influencers simply repost. This approach may work for brands looking to amplify a simple message at low cost, but is not likely to drive significant brand engagement beyond that.
Bottom line
Shoutcart is a simple, easy, and fast way for brands to amplify a specific message on Instagram and Twitter. Shoutcart also caters to influencers who speak to teens. Additionally, Shoutcart has a low cost of entry, and is cost efficient on a raw per-follower basis. However, Shoutcart does not provide much hand-holding to help brands determine the effectiveness of each influencer, so you should know what you're doing before using this platform.
Influencer discovery platforms
These tools position themselves as the "Googles of influencers" - they focus on ensuring they cover the entire universe of influencers, and providing a robust search and filtering experience so brands can zero in on the exact influencers who fit best with their marketing needs. 
Klear
Who's behind it?
Klear was founded in 2011 as Twtrland originally providing an analytics platform for Twitter. Since then the company has rebranded as Klear and combines its Twitter analytics expertise with a new more inclusive influencer marketing platform that enables brands to find and analyze influencers, manage campaigns, and track campaign analytics.
How it works
Klear's core competency is in collecting data about their large database of social creators. So their platform is good for searching through the universe of influencers based on a wide range of audience metrics.
What types of influencers are on Klear?
Klear claims to have 500 million social profiles in its database. Their model is different from direct-partnership influencer platforms in that Klear simply lists influencers and their stats, without creating a direct relationship with those influencers. As such, on Klear you can find almost all social media influencers, from the largest celebs to everyday people with small followings.
Promotional methods
Klear's campaign management capabilities are limited to hashtag tracking. Klear does not provide a full campaign management capability. It is up to brands to contact and coordinate with influencers in their campaign, and Klear will track statistics based on hashtag mentions across social networks.
Social platforms supported
Klear supports influencer discovery on the following social platforms:
Twitter
Instagram
YouTube
Blogs
Analytics
Klear's strength is in the influence metrics they track for influencers. Given their history as a Twitter analytics company, they have detailed metrics on each influencer, giving you a good sense of the true reach and engagement each influencer will be able to drive for brands.
Unique features
Klear has strong influencer search and filtering features, enabling you to drill down by specific topics, geography, gender, and reach metrics. Additionally, Klear offers comprehensive coverage of influencers, since they act as a search engine covering all influencers as opposed to proprietary database.
Pricing
Klear's startup plan costs $250 per month, offering 50 results per search, 50 profiles per month, and managing up to 50 influencers. Costs go up from there for larger plans.
Popularity
Klear's website is visited by 670,000 visitors per month, making it one of the more popular influencer marketing platform websites.
Weaknesses
Klear's weakness is their lack of campaign management features. For brands looking for a platform to manage the back and forth communication and tracking required of most influencer marketing campaigns, Klear would fall short.
Bottom line
Klear is a great tool for brands who are looking to discover the right influencers for their campaign. Brands who have staff and resources to manage campaigns manually might opt for Klear as a tool optimized for finding the right influencers to partner with.
NeoReach
Who's behind it?
NeoReach was started by a team of students from Stanford University, and is based in San Francisco with 15 employees.
How it works
NeoReach's platform competes in the large enterprise market as a SaaS platform for larger brands to run their influencer marketing campaigns. NeoReach focuses on data — sophisticated audience data on over 3 million influencers, plus detailed analytics data on campaigns, including a proprietary ROI metric called Influencer Media Value (IMV), which is an alternative to EMV.
What types of influencers are on NeoReach?
NeoReach crawls the web to find influencers and adds them to their searchable database. They don't work directly with the influencers at all, all contact is managed by brands using the platform. NeoReach has over 3 million people in its database, with detailed analytics available for each.
NeoReach offers detailed search features, so brands can search by topic, social channel, social metrics, and follower demographics + psychographics such as age, gender, interests, language, brand affinities, occupation, etc.
Promotional methods
NeoReach does not get involved promotions, and leaves this up to brands.
Social platforms supported
NeoReach covers all major social platforms and blogs.
Analytics
NeoReach's analytics are differentiated in two ways. First, when browsing influencers, brands can access very detailed analytics on each influencer's audience demographics (gender, age, occupation, etc), as well as that influencer's past campaign performance.
Second, NeoReach offers very detailed campaign tracking data. They calculate a proprietary metric called Influencer Media Value (IMV) which conveys earned media value specific to influencer campaigns and sponsored posts.
Unique features
NeoReach is a full-featured influencer campaign management platform, similar to competitors such as Traackr. NeoReach differentiates on their data and analytics. Specifically, NeoReach offers very rich influencer search capabilities based on audience demographics and psychoographics. So for example, a brand could search for influencers with specific reach metrics and whose follower base includes a significant number of women aged 25 to 40 with an interest in fashion.
Pricing
NeoReach targets large enterprises. Their service costs in the range of $50,000 to $500,000 per year.
Popularity
NeoReach's website is visited by approximately 60,000 people per month, putting it in the mid-tier in popularity among influencer marketing platforms.
Weaknesses
NeoReach is out of reach for small businesses, since they cater specifically to large companies.
Bottom line
For large businesses looking for a sophisticated influencer marketing platform, NeoReach should be a top option. Specifically, their data capabilities offering demographic and psychographic search, plus their differentiated profitability metrics for influencer campaigns make them stand out.
HYPR
Who's behind it?
HYPR is based in New York with around 50 employees. The company was founded in 2013, and serves larger companies run their influencer marketing campaigns.
How it works
HYPR bills itself as the "Google for influencers." They focus on being the most comprehensive search engine for influencers, and currently have 10 million people in their database. HYPR provides detailed statistics on each influencers follower base, including demographic and psychographic data.
HYPR only provides search features. HYPR is not a marketplace, and their platform does not provide campaign management tools. The service is geared towards larger brands who know influencer marketing, and who want to access HYPR's differentiated database and search tools. 
What types of influencers are on HYPR?
HYPR crawls the web in an attempt to include all the influencers in the world, so virtually all influencers will be on HYPR.
Promotional methods
Since HYPR does not get involved in campaign management, promotional methods are up to the brand and influencer.
Social platforms supported
HYPR searches the web for all types of influencers, across all platforms.
Analytics
HYPR does not yet provide campaign analytics, although they say this is coming soon.
HYPR's strong point is their demographic, psychographic, and geographic data on their huge database of 10 million influencers. Brands can slice and search through this database for any audience characteristic, including gender, ethnicity, interests, and age. 
Unique features
HYPR's unique feature is its comprehensive and powerful influencer search capability. They cover 10 million influencers and compute very detailed audience statistics on each, giving brands a unique way to narrow down and target a set of influencers that will help them reach their desired, specific audience.
Although HYPR lacks influencer contact features, they do make their internal outreach team available to help brands connect with influencers.
Pricing
HYPR does not publish its prices, but based on online reviews, their subscription packages start in the $500 to $1,000 per month range, and goes up for larger companies.
Popularity
HYPR's website reaches 50,000 people per month, putting them in the middle tier in terms of popularity among influencer marketing platforms.
Weaknesses
HYPR's main weakness is a lack of features beyond influencer search. However, they are launching campaign analytics soon.
Bottom line
HYPR is unique for its single-minded focus on comprehensiveness and detail in search capabilities. They have among the best influencer search capabilities, making them a good option for brands which already have an influencer marketing team in place and who are looking for the best tool to find influencers.
Full service influencer marketing platforms
Like an all-inclusive vacation resort, these platforms aim to provide every service that a brand might need when running an influencer marketing campaign, from finding influencers, connecting with them, negotiating rates, shipping samples, exchanging payments, and tracking performance.
IZEA
Who's behind it?
IZEA, based in Winter Park, FL with over 200 employees, is one of the more established influencer marketing platforms, having been founded in 2006 and having raised $35 million in venture funding. IZEA has acquired 5 of its competitors, giving it the opportunity to amass one of the largest databases of creators.
How it works
IZEA is more than an influencer marketplace, providing a full suite of content and influencer marketing services. IZEA will create content for brands spanning articles, photos, videos, and infographics. The company will also connect brands with influencers for organic storytelling, and provide paid amplification for branded content.
On the IZEA marketplace, brands can list campaigns and search for and invite influencers to promote their brand. Influencers can promote brands via blog posts, YouTube or Vimeo videos, or social media posts.
What types of influencers are on IZEA?
As of 2015, IZEA claimed to have over 250,000 creators on its platform, and its likely that number is much higher by now. Because IZEA supports all types of content and all social platforms, brands will find a wide range of influencer types and sizes within its marketplace.
Most notable about IZEA is its influencer search and tagging system. The company has created a real search algorithm using machine learning to rank and score influencers, as well as determine the topics with which each influencer performs best.
Promotional methods
Blog reviews
Video content
PPC campaigns
Facebook sponsored posts
Social platforms supported
Facebook
Twitter
YouTube
Pinterest
Instagram
Analytics
IZEA provides a full suite of analytics for each influencer campaign, down to detailed analytics for each piece of content. IZEA gives brands easy access to reach, clicks, engagement, and CPE stats.
Unique features
IZEA Pay. IZEA offers a payment and escrow system to enable simple payments between brands and creators.
Content Amp. IZEA offers a way for brands to quickly amplify high-performing content through paid campaigns on networks such as Facebook.
ScoreSuite. Influence Rank overall score. Platform Rank, score by social media platform. Community Rank, score by individual piece of content.
Pricing
Given the wide range of services IZEA provides, their costs vary based on each client's needs. 
IZEA also charges influencers to use its platform, although the fee is nominal for its entry level account. The starter Standard package costs $1 per month, allowing unlimited bids and a $50 payout threshold. The Pro plan costs $5 per month, also allowing unlimited bids but with a lower $25 payout threshold. The Pro plan also provides priority support and a PRO account badge.
Popularity
IZEA's website is visited by 170,000 visitors per month. IZEA also operates a network of subsidiary websites, and holds a major annual conference dedicated to social media marketing. IZEA is among the most popular and well known influencer marketing platforms. 
Weaknesses
IZEA lacks a self-serve registration process for brands to try the platforms themselves.
One criticism of IZEA is that their focus on paid amplification campaigns reduces their credibility as an organic, earned media platform.
Bottom line
IZEA is one of the most feature-rich, mature full-service influencer marketing platforms out there. They also have an established presence in the influencer industry, and should be a top choice to consider for brands looking for a full solution.
Tapinfluence
How it works
Tapinfluence, currently based in Denver, started in 2009 as a community platform for bloggers called BlogFrog. The company took venture funding and in 2013 re-branded as Tapinfluence, and currently has around 50 employees.
Tapinfluence has 50,000 opt-in creators on its platform. The company's service enables influencer discovery and search, and provides a unique view into each influencer's audience's psychographics and personality characteristics. These statistics are generating using IBM's Watson machine learning technology. For example, brands can lookup the level of Agreeableness, Curisosity, Extroversion, or even Hedonism of a particular influencers' audience. Who knows how accurate this is, but at the very least is an impressive effort to provide this level of insight to brands.
Tapfluence provides a full suite of campaign management and workflow tools, including post scheduling and tracking tools.
What types of influencers are on Tapinfluence?
Tapinfluence is an opt-in influencer marketplace, and they review their influencers prior to accepting them. Tapinfluence has a high quality network of engaged, vetted influencers across all social platforms and blogs.
If a brand cannot find the right influencers on the Tapinfluence network, Tapinfluence will even conduct a search to find the right influencers based on the brand's needs. In fact, the company has hinted at a future feature which will open up its influencer search capabilities to millions of social profiles.
Promotional methods
Brands can request any type of promotion through Tapinfluence, including blog posts, YouTube reviews, Pinterest pins, and social media posts.
Social platforms supported
Tapinfluence has among the best support for a wide range of social platforms:
YouTube
Facebook
Instagram
Vine
Pinterest
Twitter
Blogs
Analytics
Tapinfluence provides a very robust analytics package, with real-time analytics covering reach, views, and engagement, rolled up across social media channels. Tapinfluence even provides real-time ROI statistics, so brands can get a real-time view into revenue performance across each channel.
Tapinfluence also gives brands the ability to dive into a particular influencer's performance, providing stats on reach, views, engagement, total media value, rate and ROI.
Unique features
Tapinfluence provides a service called TapFire which enables brands to quickly add promotion to a particular high-performing piece of content. The service is automated and provides an efficient way for brands to add more promotion to content through its network of influencers. Brands simply identify the content to promote, set a budget and desired reach, and the TapFire service handles the rest.
Tapinfluence's use of IBM Watson's software to provide detailed psychographics on each influencer's audience is also a very unique and potentially useful feature.
Pricing
Tapinfluence's entry level account costs $1,999 per month. This gives access to the platform to find and work with influencers. Tapinfluence also has Enterprise and Agency accounts negotiated on an one-off basis.
Popularity
Tapinfluence.com reaches 100,000 visitors per month, and is one of the most popular and well known influencer marketing platforms.
Weaknesses
Tapinfluence is expensive, with its lowest priced account costing $2k per month. The service is geared for brands who are serious about influencer marketing and are willing to invest in a single platform to streamline their process.
Bottom line
Tapinfluence has one of the most advanced and mature feature sets among the emerging influencer marketing platforms. The service provides a full suite of services and provides an end-to-end experience for managing an entire influencer campaign in one place.
Tomoson
Who's behind it?
Tomoson is a small company based in Minneapolis that was founded in 2010, operating an influencer marketing platform. Tomoson has 50,000 influencers in its network who have signed up with their platform. 
How it works
Brands can list their products with a campaign, and also search and invite influencers to join their campaigns. Tomoson will provide an escrow for funds to be held until a project is successfully completed, at which point the brand can choose whether to release the funds.
What types of influencers are on Tomoson?
Tomoson accepts any influencer who meets a minimum criteria of followers. Tomoson seems to specialize in micro-influencers (influencers with fewer than 100,000 followers). The platform supports influencers across all social platforms as well as bloggers.
Promotional methods
On Tomoson, brands can choose to promote with larger influencers ("Pro Influencers") and have them do the following types of promotions:
Sponsored content
Social mention
Unboxing video
Alternatively, brands can choose to work with micro-influencers and get large numbers of reviews (on sites like Amazon). Brands can also create a "social deal" or coupon which smaller influencers will share on social media.
Social platforms supported
Tomoson supports the following social platforms:
Twitter
Instagram
YouTube
Facebook
Blogs
Analytics
Tomoson tracks basic data on content created by influencers, such as clicks, views, and engagement actions. One handy feature is you can view an individual influencer's past campaigns, along with their engagement metrics.
Tomoson also provides fairly detailed statistics on each influencer, including detailed Google Analytics stats for their blogs, and demographic information about their YouTube subscribers.
Unique features
Tomoson has a robust set of filtering options for influencers. Brands can filter by individual statistics for each social network, such as number of YouTube subscribers or Facebook page likes. Brands can also filter by average engagement metrics on each social network, which is a useful feature, as well as by "follow through" percentage (the percentage of times the influencer completes campaigns they start).
Cost
Tomoson's basic account starts at $49 per month, offering 1 campaign at a time, and up to 25 influencer hires per month. Tomoson's packages scale up to Enterprise packages at $599 per month. Tomoson offers a 21 day free trial.
Popularity
Tomoson's website is visited by 270,000 people per month, making it one of the more popular influencer marketing platforms.
Weaknesses
Tomoson historically has been most well known as a platform for receiving large volumes of Amazon reviews. They also specialize in being a place for brands to promote social deals with micro-influencers. Given their focus, Tomoson is best suited for brands looking to do volume promotion with smaller influencers, and less well suited for brands looking to do branded promotions with larger influencers.
Bottom line
Tomoson is a great option for brands looking to do volume promotions with micro-influencers.
Brandbacker
Who's behind it?
BrandBacker is a small company based in Brooklyn with 7 employees. The company was founded in 2012. 
How it works
BrandBacker is an end-to-end marketplace and campaign management platform that emphasizes content creation capabilities. They help brands connect with influencers, then help with the creation of specific types of content, including surveys, giveaways, social campaigns, and live events. 
BrandBacker provides a Team Manager to each brand account who helps build the right team of influencers and manage each campaign.
What types of influencers are on BrandBacker?
BrandBacker partners with 20,000 influencers in 85 countries across lifestyle, beauty, women's fashion, mommy, food, health, menswear, and travel verticals. The company calculates metrics to help brands understand the reach and engagement that influencers can drive.
Promotional methods
Articles
Videos
Social campaigns
Surveys & roundtables
Giveaways
Live events
Social platforms supported
Facebook
Twitter
YouTube
Pinterest
Instagram
Analytics
BrandBacker provides real-time tracking and analytics on impressions, clicks, comments and social posts created for each campaign.
Unique features
Brandbacker will create and host a content showcase that you can feature on your website that shows off all the reviews and content being created about your brand by influeners.
BrandBacker also provides a unique aggregation feature where they pull in all the images, videos, and comments posted for your campaign into one browsable view.
Sample influencer content created
Pricing
BrandBacker does not disclose pricing, but they charge on a subscription basis. Their high-touch model and close involvement in campaign creation suggest that they target smaller brands who lack the dedicated resources to execute full scale influencer campaigns themselves.
Popularity 
BrandBacker's website reaches 22,000 visitors per month, making them one of the less popular influencer marketing websites.
Bottom line
BrandBacker is a good option for brands who are new to influencer marketing and want a full-service platform as well as dedicated account management assistance to help execute their influencer campaign.
Linqia
Who's behind it?
Linqia was founded in 2012 and is based in San Francisco with 72 employees. They work with blue chip brands including Black & Decker, Gerber, Herdez, JP Morgan Chase, Kimberly-Clark, Mezzetta, NBC, Nestle, Purina, Samsung, Unilever, Viacom and Walmart. Linqia's focus is in using AI and data analytics to better match influencers with brands to maximize performance of promotional campaigns.
How it works
Linqia is an influencer marketplace plus an end-to-end CRM system for managing influencer marketing campaigns. This means they partner directly with 100,000 influencers and help brands connect with these influencers. Then Linqia's platform supports the back-and-forth communication, payments, coordination, analytics, and tracking for the entire campaign.
What types of influencers are on Linqia?
Linqia targets what they call "power-middle" influencers, which resembles what many refer to as "micro-influencers" — for Linqia they mean people with between 10,000 and 250,000 followers. Linqia has 100,000 influencers in their platform, and they partner directly with these influencers. 
Promotional methods
Promotions are unique to each brand and campaign — Linqia does not limit to any campaign type. Linqia provides a unique referral URL to each influencer which provides performance tracking metrics back to the brand.
Social platforms supported
Linqia is platform agnostic and supports all social platforms.
Analytics
Linqia provides detailed campaign analytics, spanning clicks, impressions, engagements, and reach across each campaign. Brands can also analyze top performing content, and then automatically boost that content with paid campaigns on Facebook.
Unique features
Linqia uses a technology called PerformanceMatch to match up influencers with brands based on demographic and interest data. Linqia also looks at influencers' prior performance history to include only those who are able to deliver results.
Cost
Linqia uses a unique pricing model in which brands pay based on the performance of each campaign. They do not charge a per-post or per-action fee. This is in contrast to most similar SaaS platforms, which charge a flat negotiated monthy or annual fee. Linqia does not disclose specific pricing, so brands should contact the company to discuss their needs and negotiate pricing.
Popularity
Linqia.com reaches 70,000 visitors per month, putting it in the middle tier in terms of popularity among influencer marketing platforms.
Weaknesses
Linqia does not provide much visibility into their platform, unless a brand schedules a demo. Providing pricing information as well as a directory of influencers would give brands more information to assess whether to contact Linqia, given the large number of alternative options available in the marketplace.
Bottom line
Linqia should be one of the options that middle sized to larger brands consider who are looking for an end-to-end SaaS platform for managing their influencer campaigns. Linqia's focus on performance-based pricing and guaranteeing performance are positive signals for brands to consider this platform for their influencer marketing needs.
SaaS Platforms for Influencer Marketing
The SaaS platform of the influencer marketing industry provide software to enable and automate most of the influencer marketing lifecycle. Where they differ from the full service platforms is that they don't serve as marketplaces - they don't contact influencers on behalf of brands, that's up to the brands. These platforms are best for brands with existing influencer relationships or existing resources to contact and develop relationships with creators.
Traackr
Who's behind it?
Traackr is a San Francisco-based company with 50 employees. Traackr started out back in 2008 as a tool for measuring the influence of people on social media platforms. Since then, the company has evolved into an advanced influencer marketing platform catering to larger brands with in-depth influencer marketing needs.
How it works
Traackr positions itself as an "influencer relationship management" (IRL) service. The term fits, since Traackr is a full-featured SaaS platform that even large enterprises can use to manage the full lifecycle of influencer marketing campaigns. In this way, Traackr is more of a SaaS player than an influencer marketing platform, in that they do not contact influencers and cultivate relationships themselves — the brands handle that, using Traackr basically as their CRM software.
Traackr's strengths are:
Full featured search and filtering capabilities for influencers
Comprehensive data on each influencer, including who they influence and in which topics they are influential
Rich relationship management features, including messaging, social conversations, funnel management, notes — all available across an organization's team members
What types of influencers are on Traackr?
Traackr's influencers is not opt-in, meaning they scour the internet to find influencers to add to their database, without necessarily having a relationship with these influencers.
Promotional methods
Being more of a relationship management focused software system, Traackr does not limit itself to certain types of promotions or social platforms. Brands use Traackr to communicate with their influencers and can create any type of promotion based on their project needs.
Social platforms supported
Traackr supports all major social media platforms.
Analytics
Traackr offers very detailed analytics for campaigns. In particular, they offer a unique ability for brands to measure their reach and engagement across social platforms for specific topics. So, a beauty brand can see their performance across influencer campaigns for the terms "lipstick" vs. "eye shadow" to better understand their success metrics.
Traackr also offers a unique feature enabling brands to compare their "marketshare" of social media mentions and engagement vs their competitors.
Unique features
Funnel management. Organizations can access a nice funnel tool where they can move influencers from Aware, Engaged, to Advocate stages and share notes and updates with each other. This enables teams to coordinate their business development efforts across targets.
Traackr offers a nice conversation listening stream feature where brands can monitor social conversations across platforms and influencers, and jump in where appropriate, to keep influencers engaged.
Brands also get advanced analytics tools. Notably, brands are able to compare their share of influence for certain topics against key competitors. This is a great way to measure how well a brand is doing in their niche against their most important competitors.
Pricing
Traackr targets larger businesses with more in-depth influencer marketing needs. The entry level package, Agency provides Traackr's basic service features, and although the company does not publish pricing, online reviews suggest a starting point of around $500 per month. Traackr offers an Enterprise package geared at larger teams, and a Premium package targeted at global brands.
Popularity
Traackr's website is visited by 100,000 visitors per month, making it one of the more popular influencer marketing platforms. Traackr claims to have approximately 140 business customers.
Weaknesses
Traackr is targeted at larger brands with teams of people working on influencer marketing campaigns. They also don't provide help in connecting brands with influencers. So for smaller brands who need an influencer marketing platform to do more of the heavy lifting, Traackr is not the best option.
Bottom line
Traackr should be at the top of the list for brands with larger teams who are already well versed in influencer marketing, or brands who are looking to jump into influencer marketing and have a budget to fund a team. For these customers, Traackr offers a sophisticated, mature CRM system to accelerate influencer marketing campaigns and make them more effective through unique analytics tools and rich workflow management and communication tools.
Revfluence
Who's behind it?
Revfluence is based in San Francisco with approximately 30 employees. The company runs an influencer marketing platform that focuses on Instagram and YouTube influencers.
How it works
On Revfluence, brands setup and describe in detail their product or service and their desired promotional method and goals. From there, they can either browse the influencers on the platform and invite them to join their campaign, and influencers can also see their campaign and can apply to join it. As creators publish their content, Revfluence tracks each piece of content and provides details data and analytics.
Where Revfluence shines is in its detailed campaign management tools. Brands can specify very detailed requirements for their campaigns, and Revfluence handles tracking for the more complicated and messy communication processes such as product sample shipping, campaign lifecycle management (who's been paid when), digital term sheets (contracts and agreed-upon terms), and trackable sales links (to measure campaign clicks and conversions).
What types of influencers are on Revfluence?
Revfluence focuses on Instagram and YouTube. They claim to have 500,000 influencers on their platform.
Promotional methods
Instagram post
Instagram video
YouTube mention
Full YouTube review
Blog post mention
Full blog post review
Tweet
Social platforms supported
Analytics
One of Revfluence's strengths is the maturity and depth of its analytics and reporting dashboard. For Instagram posts and YouTube videos, Revfluence provides detailed tracking, covering impressions, likes, comments, clicks, sales, and demographics breakdowns on age and gender.
Unique features
Revfluence has a nice feature where they recommend influencers to you, so you don't have to search. It's sort of like Tinder for influencers. Brands are posting positive reviews of this feature, so it looks like it works pretty well.
Pricing
Brands pay Revfluence a fixed monthly fee for using the platform. There is no standard pricing, each brand must setup their own package based on their own needs. Revfluence is designed with larger brands and agencies in mind, their SaaS platform supports multiple users and collaboration features.
As for influencer compensation, Revfluence supports any type of compensation structure, including:
Payment upon completion and publication of content
Store credit or free product
Commissions or affiliate fees
Popularity
Revfluence's website attracts 100,000 visitors per month, putting in the mid-tier category of popularity among influencer marketing platform websites.
Weaknesses
Revfluence is a mature platform, but they are light on influencer search and filtering features. Given the large number of influencers on their platform, Revfluence provides relatively simple search tools, such as keyword and basic size and reach information, but they don't provide the advanced audience-based filtering or psychographic search capabilities of many of its competitors.
Bottom line
Revfluence is designed for brands who know what they're doing when it comes to influencer marketing, and for them Revfluence serves as a SaaS platform to make their process more efficient and more effective. With campaign lifecycle management tools, assistance with digital term sheets, and trackable sales links, Revfluence shines in its campaign management functions.
Conclusion
The influencer marketing industry is relatively new but already crowded with viable and attractive options. No doubt this space will continue to evolve rapidly. Influencers will only become more essential to marketers going forward, so the tools available to discover, contact, coordinate, and collaborate with them will only get better over time.
Hopefully this has served as a good introductory guide to help you understand the high level picture of this dynamic industry. Please follow Dealspotr on Facebook, Twitter, and Medium for more updates like this!